What's happening
Updated: November 6, 2019
Foster's Camana Bay Opens!
After months of anticipation, Foster's Camana Bay is officially open!  
On Thursday, October 31st at 10AM, our newest store opened it's doors with hundreds of people in attendance to witness this historic event in our company's history. Managing Director, Woody Foster, gave the opening address and spoke to the big year Foster's Food Fair, Ltd has had, with both the rebrand from Foster's Food Fair – IGA to Foster's, and the opening of Foster's Camana Bay.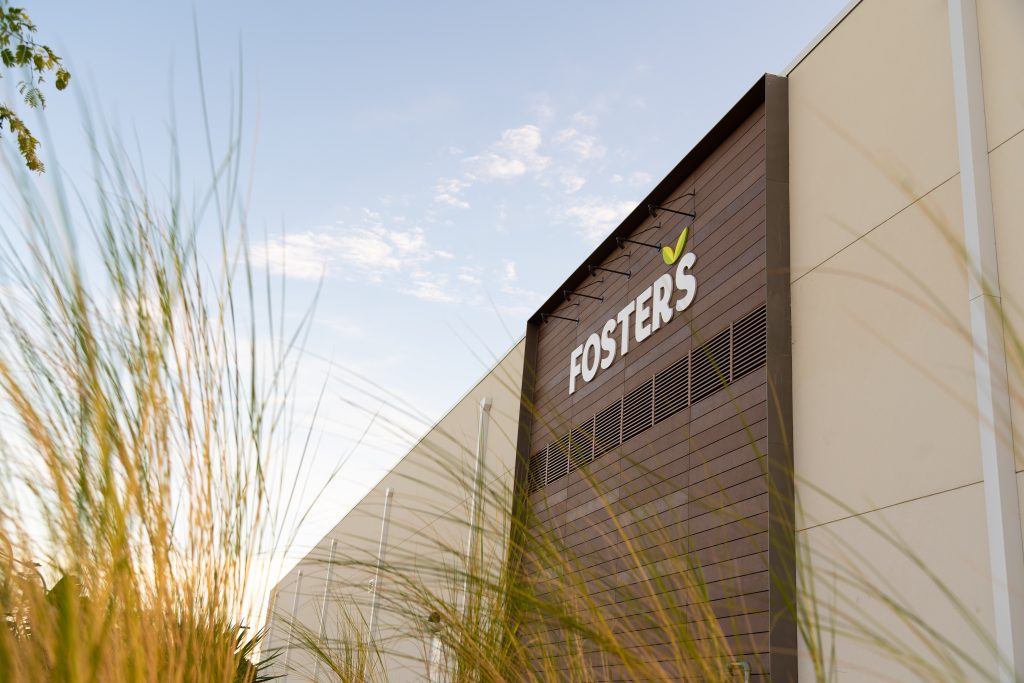 Woody also spoke to some of the reasoning behind what went into Foster's Camana Bay. "While we were in the design phase of this store, we talked a lot about doing things differently – about Foster's Camana Bay helping to evolve our brand during such a big year for the company. In order to do that, we've created a store with new items, new services, and an amazing shopping environment. We've added thousands of new products across the store ensuring you can not only find what you need, but everything you want. We've taken our successful Bay Market offering, supersized it and turned into the Bay Market Café featuring 14 food stations and hundreds of freshly prepared menu items, daily. We've also widened the aisles and increased parking all while continuing to provide customer service that makes you smile."  
He ended thanking everyone involved in bringing Foster's Camana Bay to life, "…thank you all and I do mean all for your effort and sacrifices". Woody's speech was followed by a video that gave an overview of Foster's including our history and how the business has grown and changed along with our island. Once the ribbon was cut the guests were free to discover our all-new flagship store.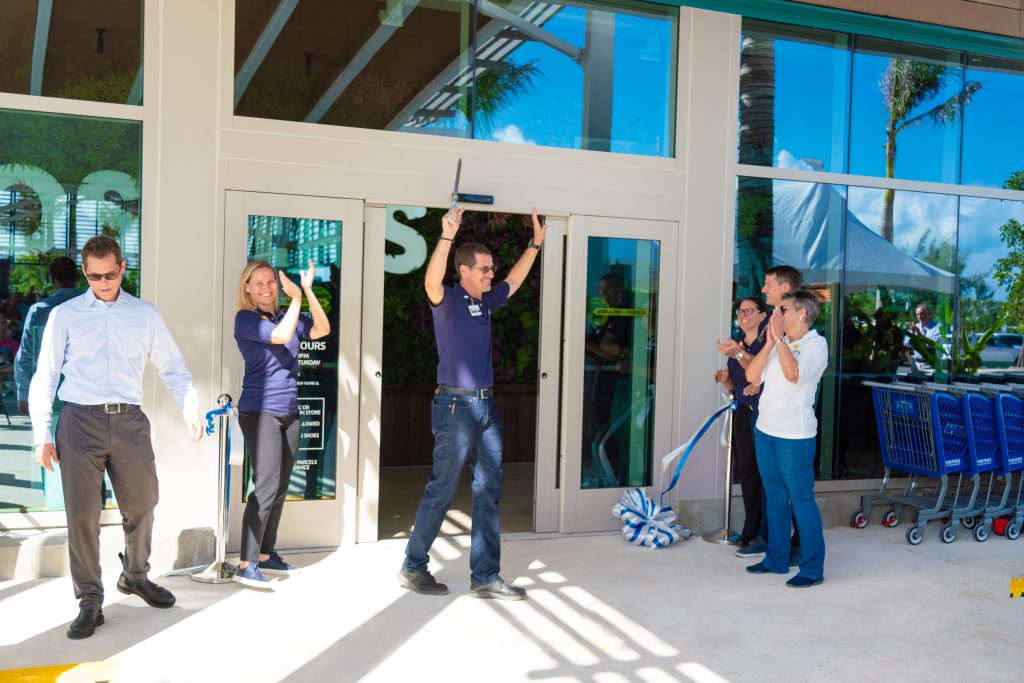 As soon as you walk into Foster's Camana Bay you're hit by freshness and color instantly! Yes, you've arrived in our light and airy, fresh produce department. Here, you can expect the same quality produce you've come to expect at Foster's, but with a larger range of organic and locally sourced products. You'll also find our floral department on your left as you enter. Here you'll be able to create a colorful custom arrangement for any occasion with our in-house florist. We also have a selection of plants for both indoor and outdoor use in this area. 
Our meat and seafood department has not only grown dramatically in space but is offering the widest range ever seen at Foster's. This includes aged-in-house, dry aged beef, an expanded selection of Certified Angus Beef, local beef and pork, organic, all-natural and grass fed products and Waitrose and Niman Ranch products to give you the best selection on island. Whilst over in our seafood department we have our all-new Seafood & Oyster Bar, where we'll shuck oysters for you and you can find a selection of fresh seafood on ice. Want to make your own sushi? We can help with that too with sushi making kits, sushi making products and fresh fish.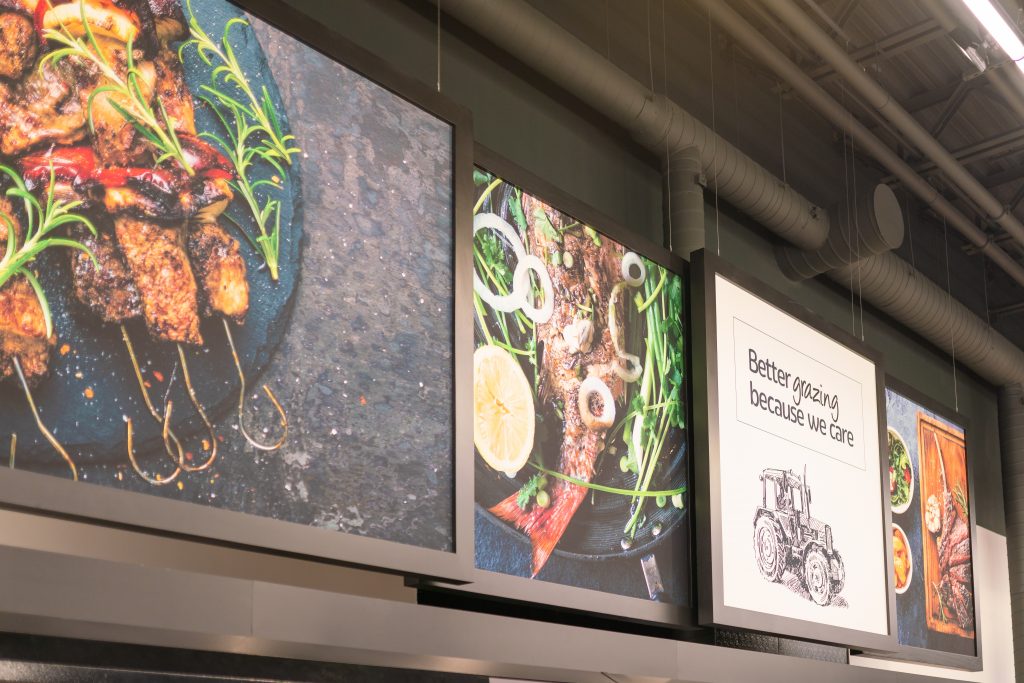 From the everyday staples to artisan foods from across the globe, our grocery department has the widest range ever seen at Foster's.?Foster's Camana Bay has hundreds of new grocery products including an expanded range of organic and specialty products. This is all alongside the products you know & love, and at the same prices across all of our stores. 
We also have an ever-growing range of products for people on special diets. Whether you're gluten-intolerant or you follow a vegetarian or vegan diet, we have even more products suited just for you.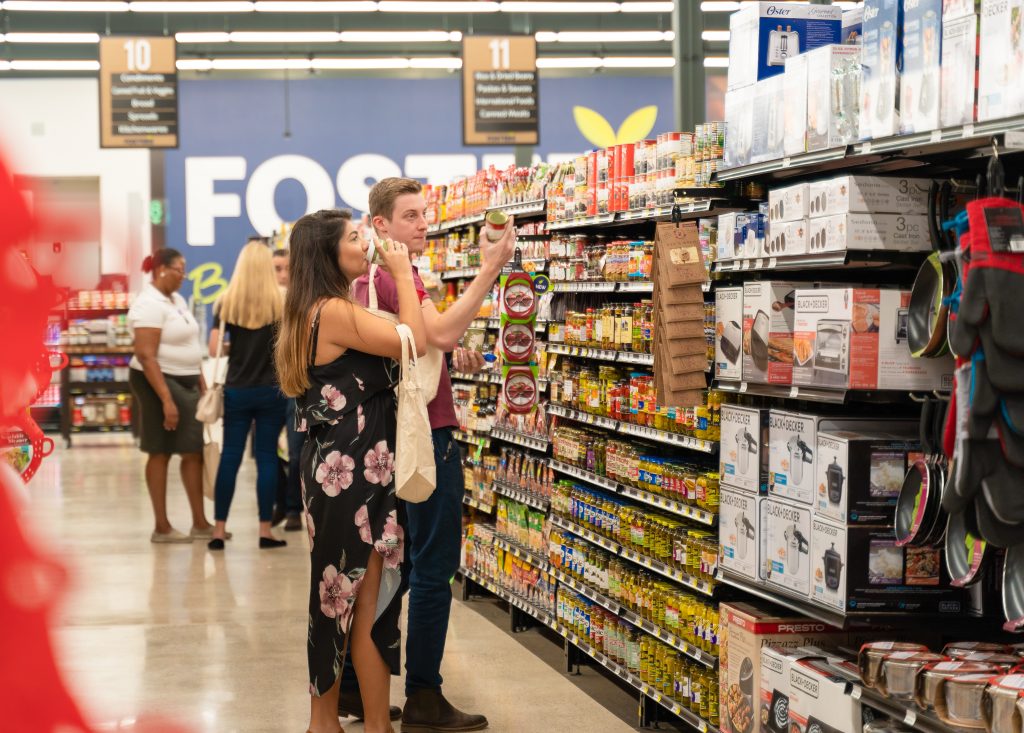 Once you've finished exploring our all-new store, you'll have arrived at the new Bay Market Café. Here you'll find nearly 300 daily menu items, available from 14 food destinations. These include the coffee & juice bar, all-day breakfast and light fare, crepes station, gourmet prepared foods, sandwiches, fresh pasta, made in house pizza, sushi, Asian wok and teppanyaki grill, a grill bar, soups, salads, and hot and cold prepared foods within our buffet. Our customers will be able to enjoy their freshly prepared meals in either our indoor or outdoor seating areas.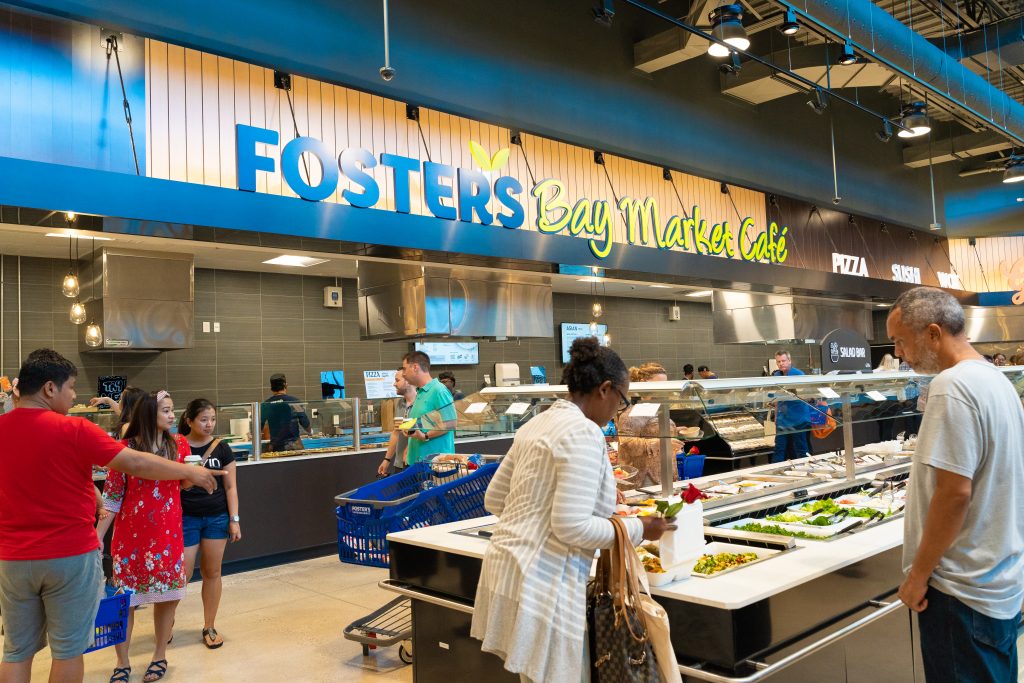 We've also made parking super easy and convenient for our customers, with nearly 400 parking spaces around the store, including three electric vehicle charging stations. 
Don't just let us do the talking, head down to Foster's Camana Bay and experience it for yourselves! 
Foster's Camana Bay – open Monday – Saturday, 7am – 11pm
Bay Market Cafe – open Monday – Saturday, 7am – 10pm (stations vary by time)
Located on Solaris Avenue, Camana Bay, Grand Cayman.