Product recalls
Updated: November 25, 2019
Breakstone's Cottage Cheese Recall
NOT AFFECTED
Foster's Supermarket would like to announce that Kraft Heinz Food Company is voluntarily recalling select varieties of Breakstone's Cottage Cheese due to the potential presence of pieces of red plastic and metal that may have been introduced to the product during production.
Consumption of hard or sharp foreign material could cause injury to teeth, mouth, throat, stomach or intestine tissues if swallowed. The company discovered the issue when it was notified by a consumer of the presence of a piece of red plastic in a container of cottage cheese. There have been six consumer complaints and no reports of illness or injury related to this issue to date.
Foster's does carry Breakstone's Cottage Cheese products but has not been affected by this recall.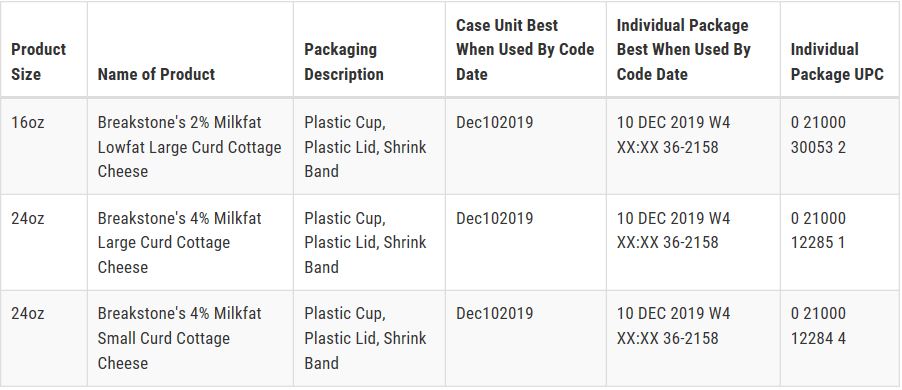 No other Breakstone's branded product is included within this recall.
Customers should check the UPC's on Breakstone's branded products at homes to be sure none of the affected product has been purchased. We encourage all customers who have purchased this product from any of our Foster's IGA locations to return the affected product for a full refund. Please discontinue use of any affected product
Should you have any questions or concerns, please do not hesitate to reach out by email
([email protected]) or by phone (345-945-3663).
END