Uncategorized
Updated: November 18, 2020
Black Friday
Today, Black Friday is treated as a holiday, a day of the year that millions of people around the world look forward too. But where did this day of savings galore begin?
In the 1950's, a new trend began in the United States. More and more people began calling in sick the day after thanksgiving so they could go shopping and get a head start on their holiday gifts. In fact, so many employees began calling in sick that many businesses decided it was better to start adding the day as another paid holiday.
With all the shopping activity, the Friday after Thanksgiving became one of the most profitable days of the year, and because accountants use black to signify profit when recording each day's book entries, they began referring to this day as "Black Friday", and it took.
Black Friday now means profitable Friday and due to its popularity with shoppers, retailers began to offer deep discounts on that day to help drive in more consumers.
With all Black Friday's success, came an unwanted counterpart, violence. Over the years, Black Friday's affiliation with violence has only grown and is responsible for 11 deaths and over 100 injuries since 2006. In fact, violence has become so common on Black Friday that The New York Daily News renamed it "Black-Eye Friday", which stemmed from 2008's Black Friday where a man was trampled to death at Walmart after 2000 shoppers broke down the doors.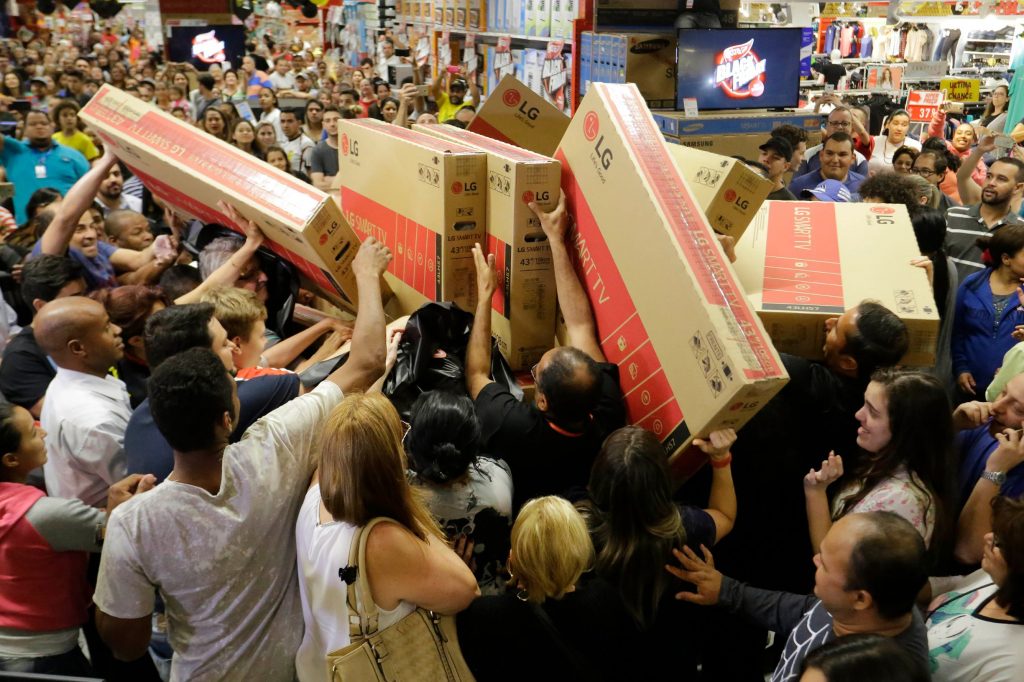 In recent years, the introduction of online shopping created the weekend adjacent holiday, Cyber Monday. Since the introduction of Cyber Monday, the need to take part in the Black Friday madness has lessened and many shoppers now prefer to do their shopping on Monday instead, from the comfort of their own home.
There is no question that 2020's Black Friday will be different. According to a survey from Deloitte, 51% of shoppers feel anxious about shopping in-store during the holidays, due to increased crowds that often fill up the stores. In the same survey, it was found that 64% of shopper's budgets will be spent online this year and increase of 14% from 2019.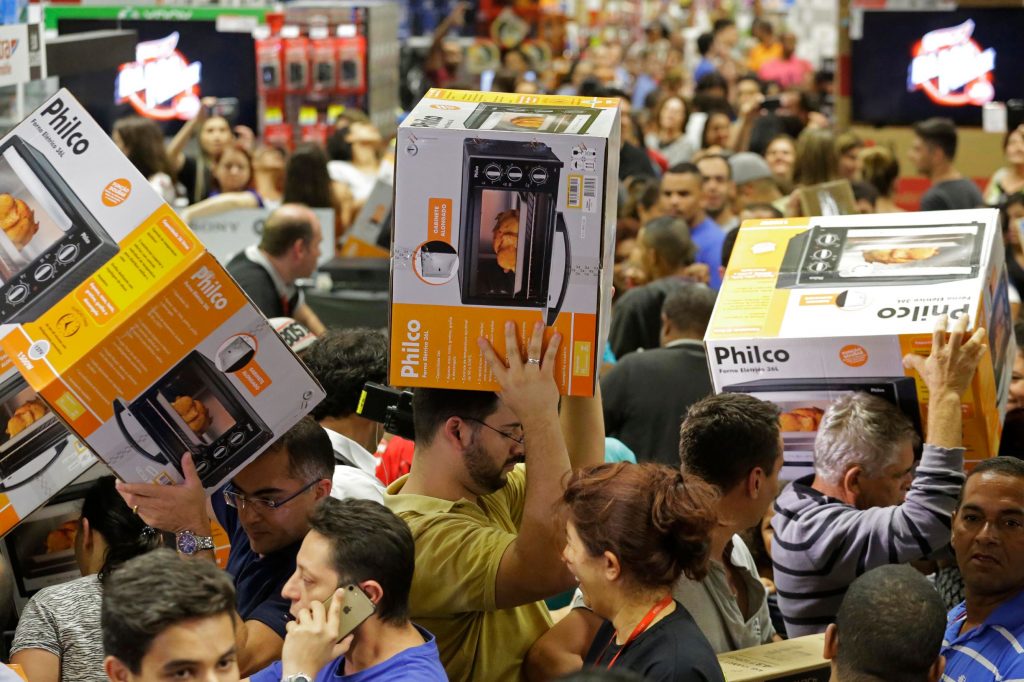 These changes in shopping trends have prompted retailers to alter their approach. Retailers are spreading out their Black Friday events to prevent the large accumulation of crowds. Notably, Home Depot, Target, Walmart, and Best Buy are all offering online deals before Black Friday to reduce crowds, with promotions starting from October.
Similarly, Foster's Food Fair Ltd. has had to adapt to the new restrictions put into place this year due to the coronavirus. With the introduction of the restrictive cap of 500 in-store shoppers, we have had to think about how to best deliver a safe and enjoyable Black Friday Sales event. Following along the same path as other large retailers worldwide, Priced Right is now holding its Black Friday Sales event on Friday the 20th of November, one week before the traditional Black Friday, and will continue through to the 25th of November.
Throughout the pandemic, more consumers have acted like early adopters, using much more technology and e-commerce than in the past. How many of those changes will continue past the pandemic is something no one knows.
However If consumers maintain their new technology and shopping habits, we have likely seen the last of the viral videos of Americans crawling over each other to get to products first, the fist fights, and the overall craziness we've come to expect on Black Friday.
Join us at Priced Right on the 20th of November for our Black Friday Sales Event!
See you there!