What's happening
Updated: December 17, 2021
Foster's 40 Years of Caring
On December 10th, Foster's turned 40! Starting in 1980, we made it our mission to provide good quality at affordable prices and care about the people and community we serve. We want to hear from you! Do you have any memorable stories about Foster's?
---
"I started working as a cashier at Foster's when I was about 16 years old. It was at the airport location, which always seemed to be busy. From the moment my shift started (and you wanted to get there early to be one of the first ones allowed on break), it was go, go, go. David Foster would be constantly moving around with that boundless energy of his, flashing everyone his legendary smile.

School summers and Christmas holidays were spent there, along with weekends throughout the year, and it didn't take long for me to rope my classmates and sister in to join the staff. We would often be in a line, trying to see who could be the fastest at their job.

Back then, you had to type the prices in, and I really enjoyed that part of it. When the scanners arrived, it was… interesting. These were the first ones on the local market, and therefore weren't as advanced as the machines they use today. I used to dread customers showing up with huge bags of rice, beans or dog food, because trying to lift them and get the barcodes to actually scan at the same time was a challenge.

Some of the busiest days of the year were around Christmas, but the Thursday before the Easter weekend was absolutely crazy. Lines of carts, as far as the eye could see.

I certainly didn't save any of the money I earned. I spent it at places like Temptations fashion boutique on brand-name outfits. I'd wear them out once to a club or fancy party, and then they would make an appearance behind the cash register.

I once had a customer waiting at the end of my counter for me to bag her groceries for her, even though I had a huge lineup of people behind her. She was standing there, with her arms folded. I said something sassy, along the lines of, "If you haven't made it this far in life without knowing how to bag groceries… " Rhonda Kelly subsequently had a word with me that day. She was stern but I think I recall she was also able to see the humor in it, thank God.

At the end of every shift, we'd all gather in the managers' office for our cash to be counted. You always wanted to be the one to balance perfectly. Rhonda Kelly, Ricky Handal and Rosworth McLaughlin were the ones on the job, and they were so quick! Never failed to impress.

We were treated so well at Foster's when we were young, and had some great laughs over the years.

Terrific memories."

– Victoria W.
---
"It was at FFF that I learned about work ethic and pride in what you do and an honest day's work for an honest day's pay. It was also where I learned that I would have to work hard for everything I earned, but that that also could be rewarding in many ways.

I had always had to earn my money. Initially doing chores around the house but when I wanted to have more than a dollar a chore, Mr David Foster gave my brother and me the opportunity to pack shelves or bag. We both chose packing shelves because, at the time, my father worked nights, so in order to get a ride to and from work, and as it was summer, we worked his same shift from 11 pm to 7 am and slept during the days.

It was hard work, but also an adventure. There was no one around at night and you got to know the whole store without having customers around. We had a great boss in Mr Earl Whittaker and the older packers like Dewey [. ] looked out for us.

Back then we used to travel between the warehouse and the store which was near where Car City is now as FFF only had the space by the airport with some storage at the back but for bulkier items you'd need to go to the warehouse and sometimes all the way in a forklift. There was little traffic and industrial park was a lot less of a park in those days with a lot of undeveloped land.

A lot has changed but my memories of that time will last forever. I will always be grateful for the Foster family as they provided me my first job at 13 and several summers after that-I've never stopped working since.

I didn't know them at the time but the children also worked in the store. As I was finishing up you'd see them coming in to begin their work shifts. I remember asking why they needed to work if they also owned the store? Years later I knew what their parents were instilling in them and now that we are friends and have our own children, I hope to instill those same lessons that David and Chi Chi instilled in their children in mine.

There are so many great memories from that time. There were also great people I met that I still talk to today-others have sadly passed away. There were also life lessons learned but most importantly, the Fosters gave me an opportunity to work and to make money and I will always be grateful for that and proud of my days as a packer at Fosters.

I wondered out loud to Woody one day, who is now a fellow Rotarian, that it would be interesting to trace just how many people in all walks of Cayman life, got their first opportunity to work at Fosters.

Happy 40th Anniversary and thank you to the Fosters for continuing their parents' legacy and for providing so many opportunities for so many Caymanians over the years. Keep it up!"

– Winston C.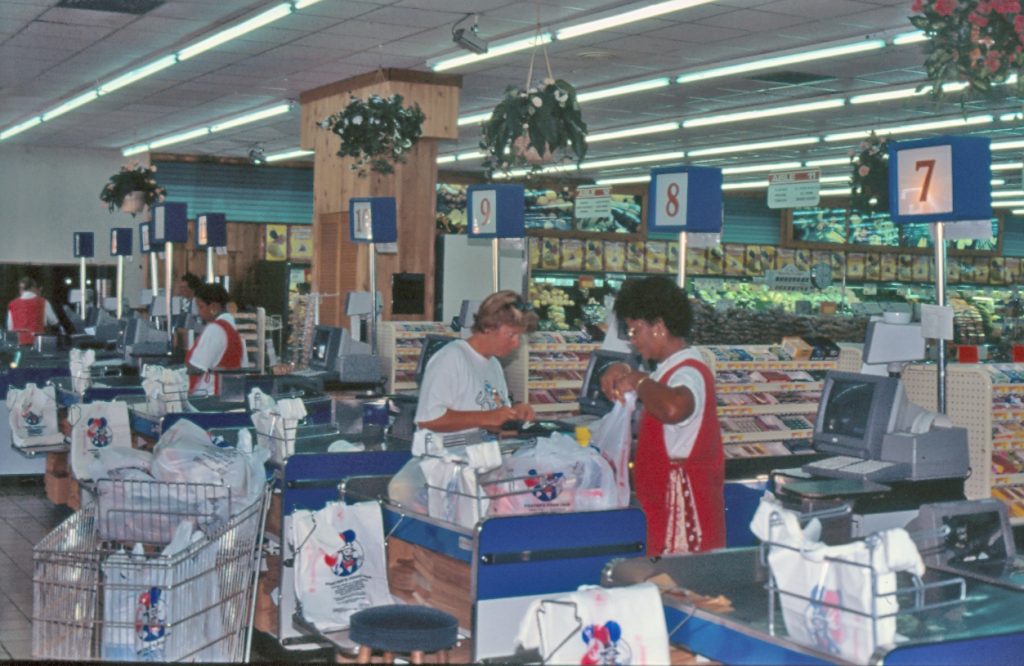 ---
"Going to the Greenery was a Saturday night family outing for us. As a young girl, I especially loved going there during Easter. The Easter baskets were displayed on the top of the freezers. Fosters was a part of my childhood."

– Sophie E.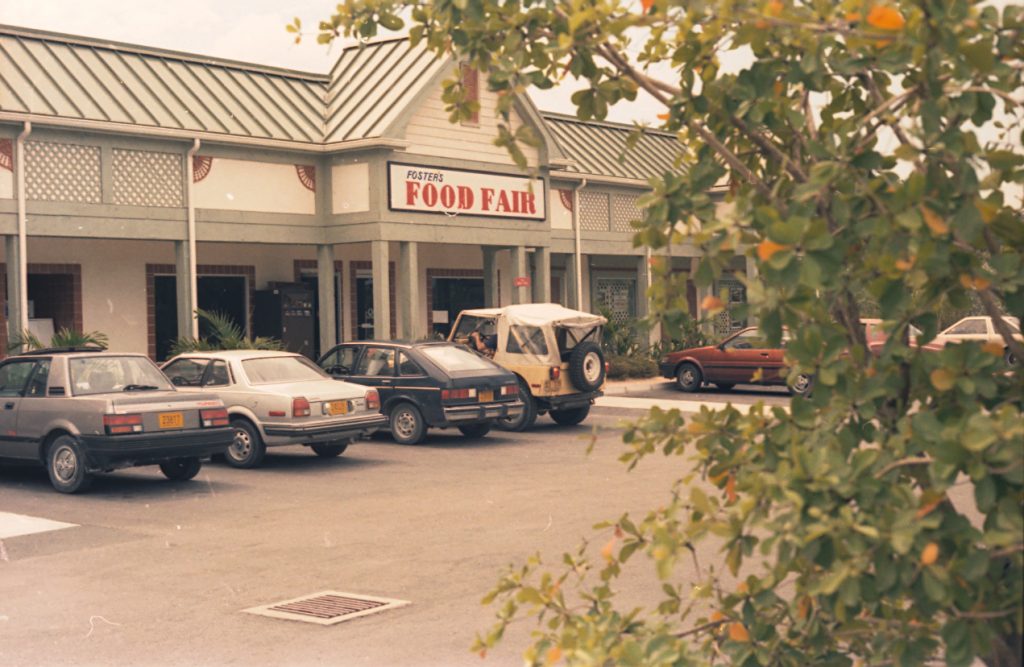 ---
Some of my fondest memories are of the time I spent (early 80's) as a young lady working at Fosters Food Fair and being a part of the extended Fosters Food Fair 'family.' Eager to learn I worked in as many areas of the supermarket as I could.

I recall fondly the times that 'Uncle Dave' would call me right after school and ask if I was available to come to work on a day they were unexpectedly short of cashiers. Of course the answer was always yes following which he would personally come and pick me up and deliver me to work!

Working under David Foster was a gift – he led by example. I am thankful for having had this opportunity and for the part being a member of the Fosters Food Fair 'family' played in my life and in building my character.

Congratulations on 40 years of caring and sharing!

– Stacey V.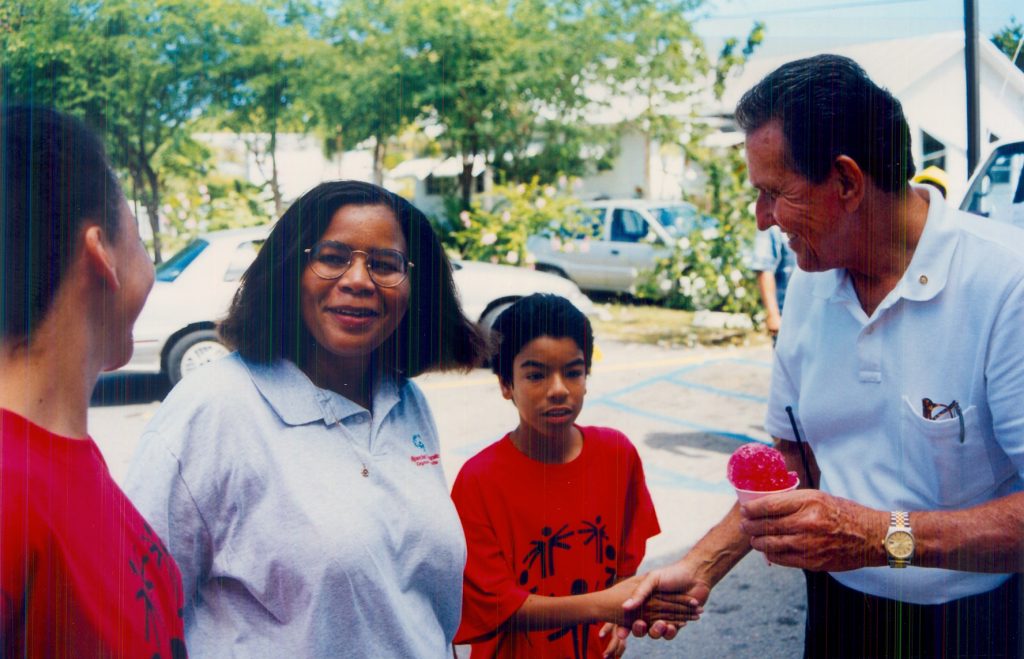 ---
I remember back in the early 90's I was so proud to be a Fosters Bagger. I remember once we bagged the groceries we walked the customers to their cars and unload them on their behalf. Man those tips made me feel like a millionaire back then!!

Proud memories!!

HAPPY 40TH Anniversary FOSTERS!!

– Mellisa R.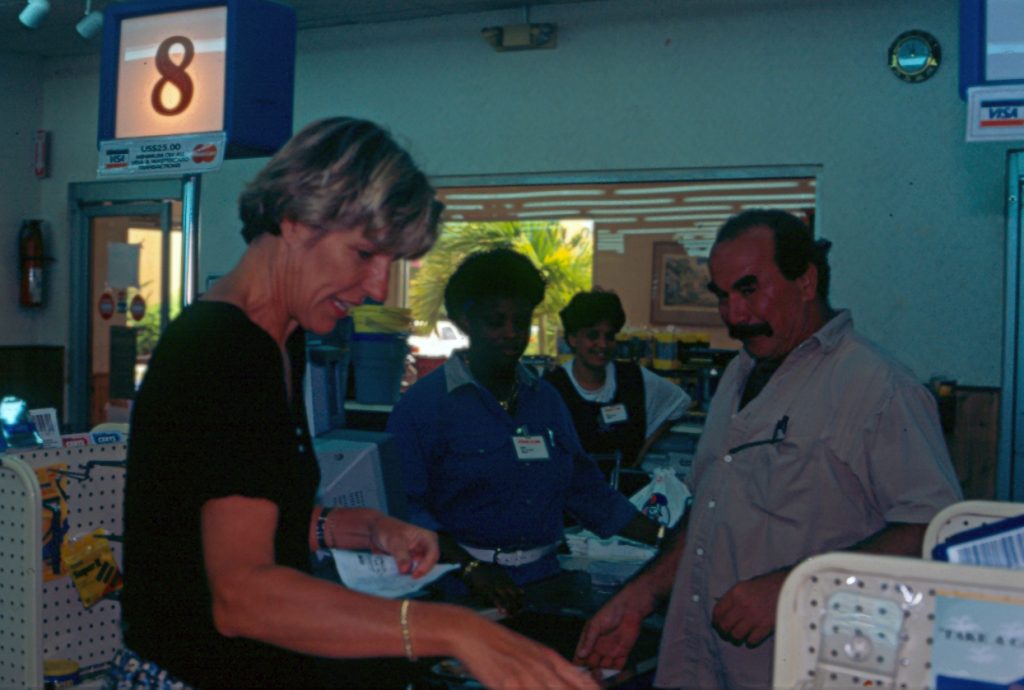 ---
"When I was a little girl I always loved the fried shrimp from the deli we would put it in one of those hot bags ! Omg I can smell it now !!! lol my dad couldn't take me in there in peace lol"
– Kady D.
---
I'd lived here 20 yrs when Ivan wrecked so much of our Island. Fosters Airport store was a mainstay of our lives. The stories of whitecaps in the store, imagining how to throw out a store full of food, was part of the horror. Shopping in the first opened Priced Right space w the BIG fans. Slow progress then heard the middle of Dec Fosters airport was opening. It did, on my birthday! I was there early, everything was located in the same old familiar places AND was new & clean looking + smelling without mold. I was so incredibly grateful, I was crying.
Thank you Fosters.

– Sara M.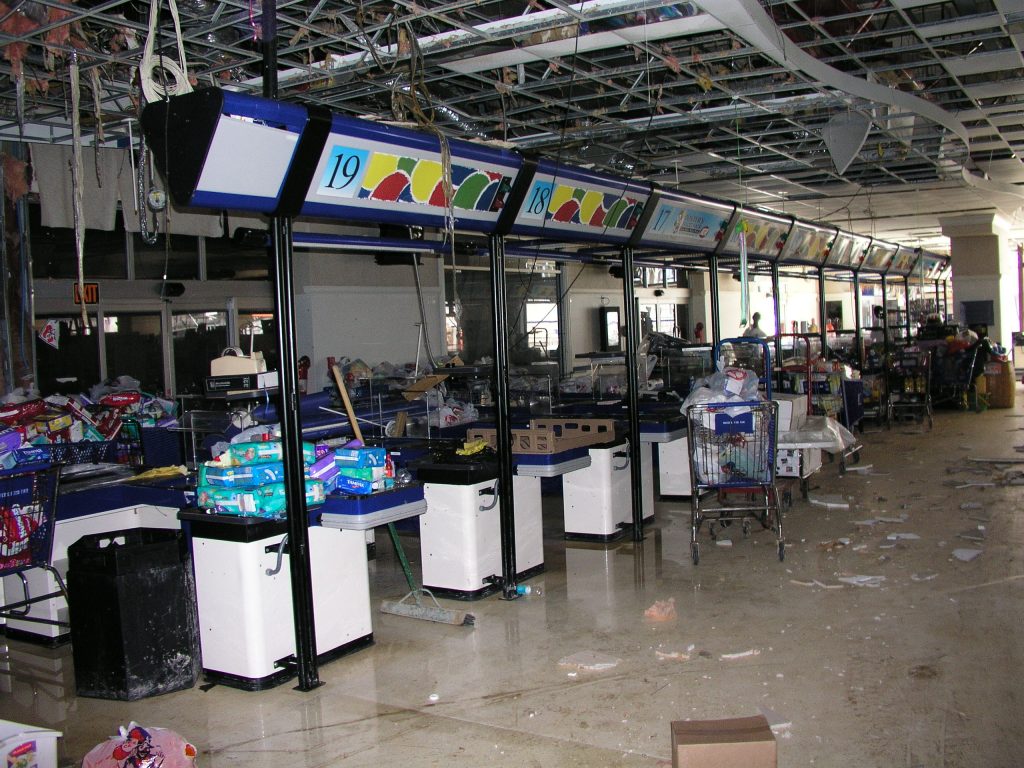 ---
My memories of fosters is the story my mom told me, of when I was a little girl that I left apples hidden on almost every shelf in the store with BITES in them and the guy packing shelves every time Was trying to figure out who did it. I was only 2! Of course, it took my mom a while too, to figure it out. The apples were delicious! Thank you fosters! For making it a fun kid place


– Jade W.
---
We've been shopping since the day you opened. I recall the marketing campaign and trying to figure out what the store was going to be. Anyhow, my favorite memory was as a kid and during my bout with Chicken Pox. A washcloth soaked in Jamaican Bay Rum was the only remedy that worked for my itching, and we ran out. My Mom called Aunt Chi Chi sometime after the store closed in a panic (back then everywhere closed at 5 or so) and she met my Mom at the store and got the much needed Bay Rum. Can't beat that personalized service. I'll never forget what Aunt Chi did for me.

– Arthur M.
---
I started working at the airport store as a bagger the summer that I was 13 years old. I remember Mr. Miller and Mr. David Foster always checking on us children and teaching us good customer service. I also remember the McDonalds fried chicken dinners they gave us for dinner on the weekends. Foster's has also been generous to the community and I remember the bags of free groceries they gave away after Hurricane Ivan.

– Nicole Q
---
When you asked if I had any photos of the early days of us high schoolers working the cash registers at the original Foster's Food Fair (now Airport), I was disappointed to report that I didn't. I checked in with some friends and they didn't have photos either. I guess much has changed since those weekends and school holidays in the mid 1980s. Photos were usually only taken at special occasions and printed from film at an expense. In current times, our personal mobile devices have given us the ability to document every moment of our lives if we want to – whether considered special or mundane – and share them on social media. I think the current times have taught us something with this technology: there is some beauty in the mundane. I would have considered that time (while in it, at work) mundane. However, in retrospect, time cashiering at Foster's actually became part of some of the most special and formative times of my teenage life. I learnt a lot – far beyond the role of being a cashier. The most valuable things I learnt at Foster's were lessons around the importance of family, and relationships.

Also – about those photos. I guess I don't really need them because thankfully, the images are seared into my memories. I can see David Foster right now, with his jaunty walk and wide grin, coming by to check on his cashiers, baggers, managers, shelf stockers. The inimitable warmth of that smile which seemed to employ every muscle of his face, those dark but sparkling eyes with the creases at the outside edges, the kindly countenance and personal greetings made each and every one of us – from janitor to his lead managers – feel like we were his most special employee.

I didn't just see David Foster. I saw in those mid-80s a team of Fosters at the flagship store: Chi Chi Foster with her pragmatic expression and energy despite rearing five children with David; Johnny and Woody, and when they were older, Tanya, Stephanie and William, all doing their part working in their own school holidays. I also saw the Brac maxim of hard work and entrepreneurship come to life – David and Steve and their families being Brackers. I saw business and marketing come to life – the supermarkets of the 1970s and earlier now getting the healthy competition needed to offer the choice and up the ante of the local supermarket offerings. I saw the success of the cultural blends so common in our islands – Chi Chi's own American family (the Hatches) were here from her childhood and were early pioneers in the tourism industry and how to me, David and Chi Chi's was a marriage of so much more than the love they had – it was of growth and possibilities. David must have learnt a lot from John and Andy Hatch. I saw "Food Fair" as my grandmother Cynthia Pereira would refer to it as not simply a home economics chore for women, but as a weekly social destination. My grandmother took up with her friend Irene Jackson travelling to and from the Airport Store by bus from "the country" in Batabano, West Bay. It was the highlight of their week, especially when they saw David.

Other highlights were being trusted from age 16 with that rather ominous tray of cash (no debit cards in those days!) and balancing out at the end of the day; high jinks with other cashiers; being stationed at a register across from an aisle where one handsome Foster boy or another was stocking shelves; earning good pocket money; meeting and catching up with lots of people and hearing the roar of the aircrafts departing. There were not so pleasant aspects also – handling damp bank notes* (a cleavage is as good as a purse I guess – um – don't include that); getting up for the early shift or staying up late for the late shift; observing "bag boys" and sometimes girls getting on average a dollar a customer in tip money (cashiers didn't receive any tips), and wondering what dynasties they would in turn start up with their fortunes; and wiping up sticky spills on the conveyer belt.

If I recall correctly this same customer, an older lady, would rest her ample breasts over the conveyor belt. I recall the cashier's conveyor/groceries counters were more semi-circular than just straight. I recall one day pressing the manual action foot pedal to move the groceries forward toward me and and literally seeing this woman's breasts start moving forward with her groceries, much to the surprise of both of us. Mercifully at that point she heaved herself off the conveyor belt and I was clear to complete check out. – obviously do not use this either!

Since those fledgling days, the past forty years is testament to the work ethic and professionalism, kindnesses and loyalty of the Foster family. From that flagship store to several stores and specialisms: congratulations Foster's on your anniversary. I am so happy to have been part of it and to see it come full circle as my own 16 year old daughter Jade, makes enquiries about potential holiday jobs.

But do I have any photos? Only memories. However, for those who never met David Foster and want a glimpse of the man, the photo his family placed after his passing at the Airport store by the cashiers stations is summative of his warmth, energy and drive. For those of us who did know him – I am sure I am not alone catching those eyes whenever I am there to say a quiet "hello" to a man who left an amazing legacy.

– Nancy B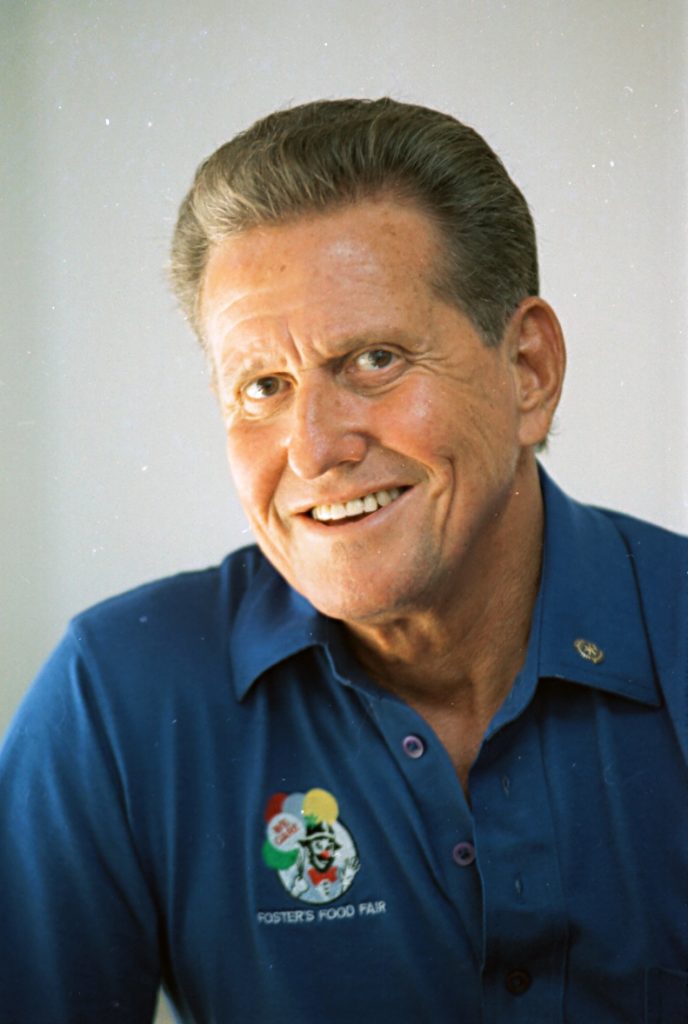 ---